Features of Teflon PTFE extruder machine
Produce ptfe/Teflon tube dia from 150mm to 300mm.
Vertical Extruder.
Ram extruding machine.
Using for Pre-sintering PTFE material.
Suit for new PTFE material or Recycle PTFE material.
Technical Specification:
| | |
| --- | --- |
| Description Model No. | Machine model PFG-300 |
| Plastic Extruder | PTFE Tube |
| Power | 25 kw |
| Min – Max Dia | 150-300 mm |
| Tolerance | 0.1-0.2mm |
| Length | Unlimited |
| Production Per Hour | 8-16kg |
| Electricity Consumption Per hour | 1.5 kw |
| Weight of the Machine | 1980 kg |
| High of the Machine | 2960 mm |
| Floor area of the Machine | 4.6 M2 |
| Warrenty for Parts | 1 Year |
| Machine Gurantee Period | 1 Year |
| Free Spares | 1 set |
| Deliver LT | 20 Days |
Advantages of Teflon PTFE extruder machine
1, Automatic control
2, Easy operation
3, Low power consumption
4, Product size stability
5, Precise sintering
6, Environment-friendly and Energy-saving
Standard accessories:
Manufacturing process:
Step 1:
Put the FTFE powder into the mould and it will be ramed by a column every five to ten seconds.
Step 2:
The original tube will be sinter in the equipment to reach the physical characteristics requirement, such as the density, surface smoothness and the size accuracy of the tube.
Step 3:
Then the finished tube will be extruded from the equipment unlimited and you can cut the length you need.
Working live-action:
Products samples:
About PTFE material
Low coefficient of friction
High resistance to chemical agents and solvents
Excellent electrical properties
Stable over a wide range of temperatures
Nontoxic
Quality control: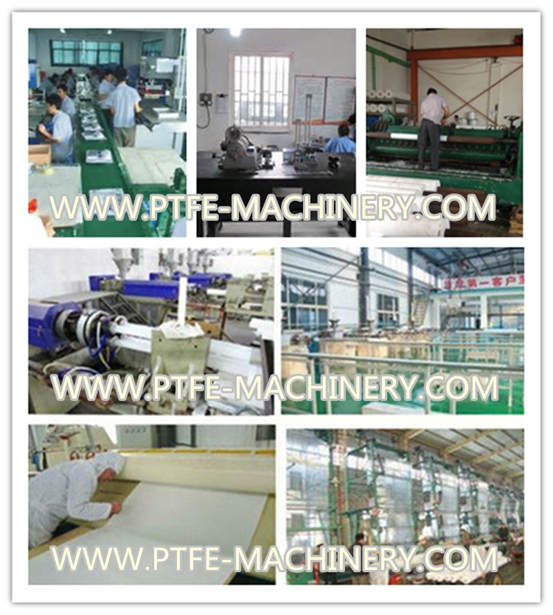 Our Services
1. Pre-sale service:
(1) Model reference and equipment technical advice.
(2) Spot examination and commission.
(3) Training,including correcting mode,correcting maintenance way.
2. After-sales service:
(1) One year's warranty period.
(2) Regular maintenance and product tracking service
(3) Lifelong cost of the required parts supply.
(4) Instantly after-sales service.
PTFE Machine and PTFE products Package:
PTFE Machine will be put in the wooden box.
PTFE Plastic products will be put in the wooden box.
PTFE Molded products will be put in the wooden box.
Company Information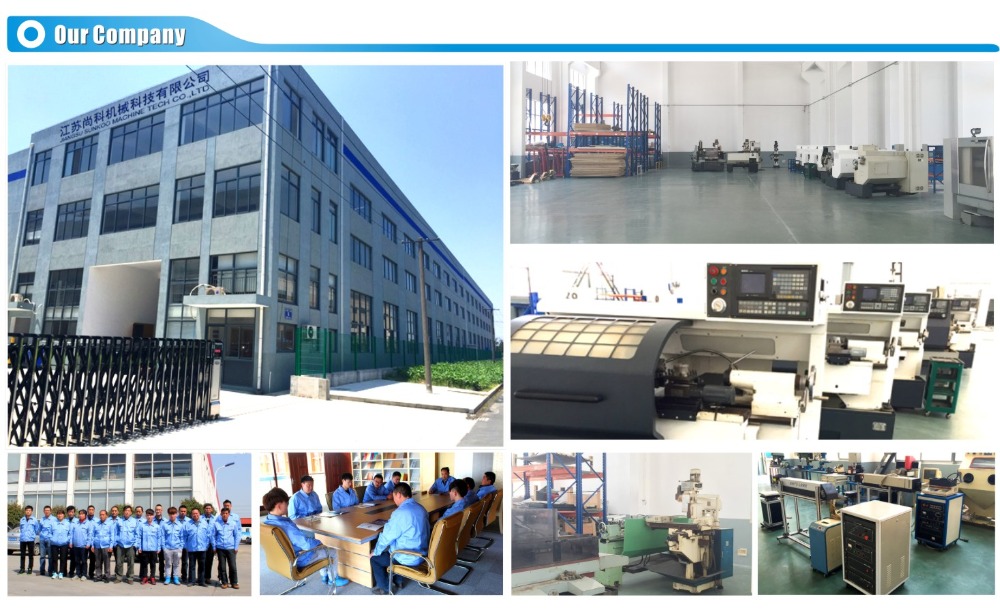 JIANGSU SUNKOO MACHINE TECH Co.,LTD.is the leader of PTFE equipment in China with 12 year experience. All products have passed government related tests, including the CE,ISO,SGS standards.We export quality machine like PTFE Rod Ram Extruder,Tube Ram Extruder, PTFE Moulding press machine and Paste Extruder, Film Skiving machine and related products. Our organization is professionally managed by experts with rich experience and comprehensive knowledge of the industry. Our core values are intrinsic to the way we work to strive towards leadership, trust and customer loyalty.