ABOUT US
Incepted in 2004, at Changzhou, Jiangsu, China, we, "Jiangsu Sunkoo Machine Tech Co., Ltd", are one of the renowned manufacturers of quality range of PTFE/ Teflon and UHMWPE machine. Our comprehensive array includes Polymer PTFE & UHMWPE Rods Ram Extrusion Machines, PTFE & UHMWPE Ram Extrusion Machines, PTFE Molding Machines, PTFE Gasket Machines & Sintering Furnace/Ovens.
Sunkoo's enormous strength comes from a wonderful combination of its highly efficient and professional management and a dedicated workforce of qualified and experienced engineers and technicians and marketing personnel, which in turn, leads to world-class manufacturing, testing and R & D , besides meeting requirements of clients' specifications globally.
Our Product:
1.Polymer PTFE & UHMWPE Rod Ram Extruder.
2.Polymer PTFE & UHMWPE Tube Ram Extruder.
3.Polymer PTFE  Semi-Automatic Press Molding Machine.
4.Polymer PTFE Full Automatic Press Molding Machine.
5.Polymer PTFE Paste Gasket Machine.
6.Polymer PTFE Sintering Oven/Furnace
Our Quality Policy.
"We at Sunkoo are Committed for Enhancing Customer Satisfaction by Meeting Customer Requirements. Quality, continual improvement and customer satisfaction are the personal responsibility of each employee. We will comply with requirements and   continually improve the effectiveness of Quality Management System"
Our R&D Department
We have invested in advanced training to promoted knowledge in the area of technical development, research and production, creating preconditions for innovations. Based on market research and feedback from clients, our R&D department works to engineer products that are innovative and unique for PTFE & UHMWPE machinery.
Our Market:
Export to USA, UAE, Saudi Arabia, Korea, India, Russia, Philippines, Indonesia, Malaysia, etc.
With fully technology support and process instruction to customers. Best after service after site commissioning. Our clients have appreciated our quest for excellence, by giving us repeat orders, which speaks volumes about our commitment in providing complete customer satisfaction.
OUR PRODUCTS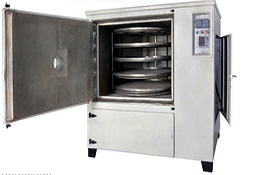 Sintering Furnace
coating sintering furnace;steel-made furnace;anycurve,aircyclingfurnace;program-controlled;ISO9001certificate;……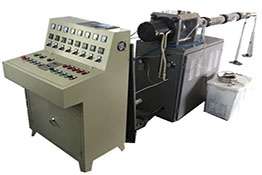 Extrusion Machine
Save time and money;Intelligent and easy-to-use,;Automatic;Computerized;……
Molding Machine
Semi-Auto control compress molding machine.Special design for PTFE mold tube and rod. With Manual and Auto two different type operation.