Sunkoo's enormous strength comes from a wonderful combination of its highly efficient and professional management and a dedicated workforce of qualified and experienced engineers and technicians and marketing personnel, which in turn, leads to world-class manufacturing, testing and R & D , besides meeting requirements of clients' specifications globally.
We have invested in advanced training to promoted knowledge in the area of technical development, research and production, creating preconditions for innovations. Based on market research and feedback from clients, our R&D department works to engineer products that are innovative and unique for PTFE & UHMWPE machinery.
The objective of our business has been dedicated to plastic extrusion industry with diversified & innovative engineering solutions in the application design & supply of wide range of Injection Molding plastic extruders, recycling units & extrusion ancillaries. we are proud of the leadership position we have earned for our Company.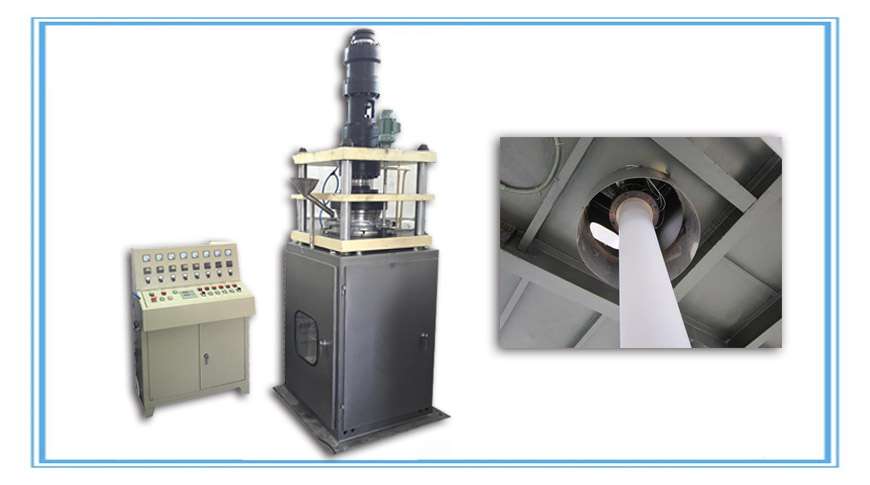 We constantly aim to accept future challenges in the plastic extrusion technology with emphasis on our manufacturing potential. We have a wide vision for developing special purpose machines extending from light to heavy duty which can easily fulfill the needs of plastic industry and make us a leader.
We have created a wide market for our products with our honesty and integrity. Our clients have complete faith on us and we strive to upkeep the same. With our foresightedness and skills, we have supplied our products to various domestic and overseas markets. We strive to cater to new markets as well as retain our old clients with our expert quality and time bound delivery schedules.